York Apps; Making the Applications of Tomorrow, Today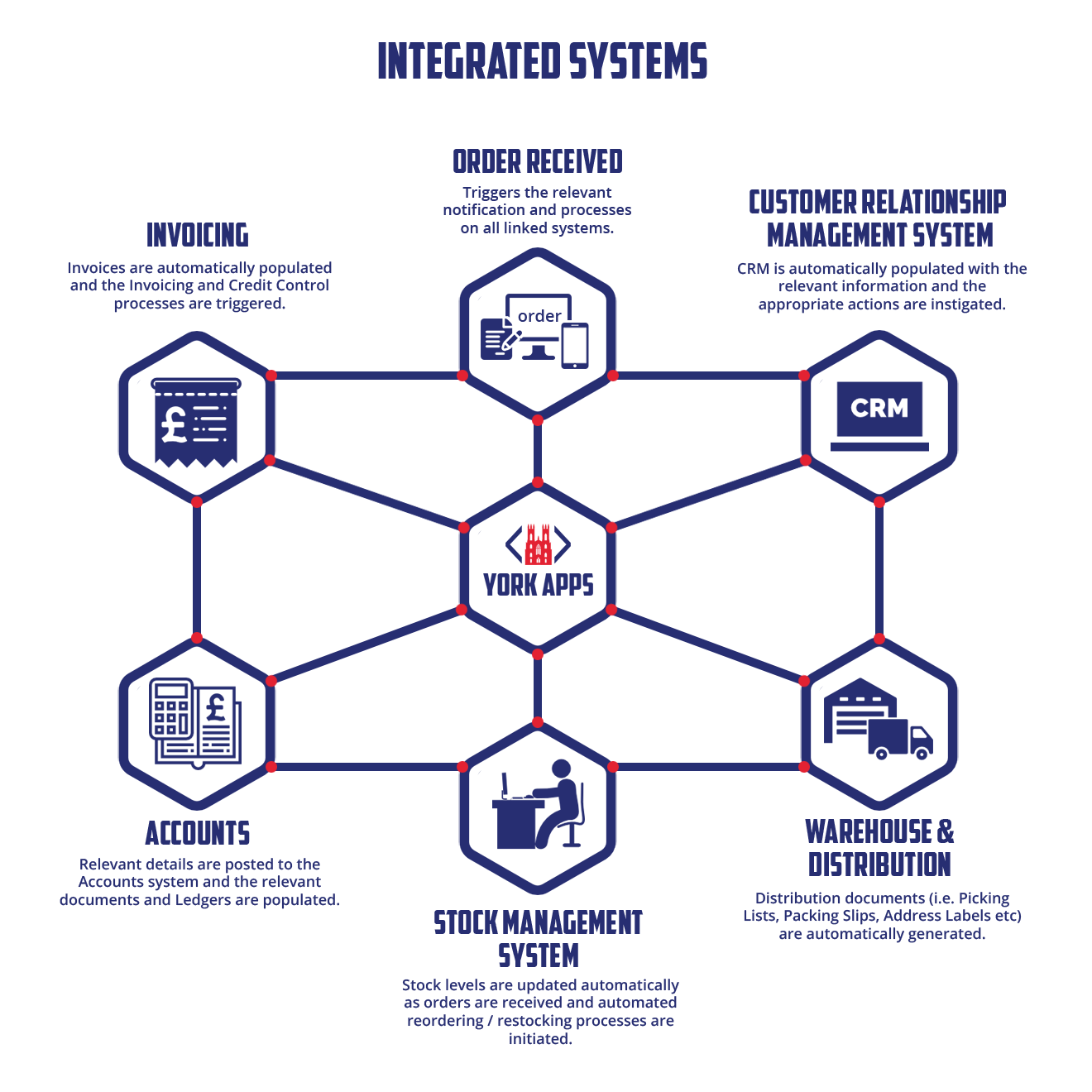 As we hurtle towards the end of the second decade of this new century the technology around us is evolving at a pace that many businesses find difficult to keep up with. Software platforms and web application development company in York are changing, hardware is becoming faster (and smaller) and some of the existing operating systems are beginning to wind down in relation to the amount of support (if any) that they offer.
Integrating an app with an existing software database or package helps ensure that your current IT infrastructure continues to operate to its maximum level of functionality whilst also incorporating new and productive modules that allow for increased productivity and customer interaction. At York Apps we are always on hand to help with the inception of such apps – integrating them with current software whilst ensuring they are accessible by up-and-coming software solutions that you may choose to use off-the-shelf. Indeed you may wish for us to produce bespoke software for you (see Unique Bespoke Software).
Our teams at app development agency in York produce integrated apps on the basis of our customers' requirements. Consider the money spent buying a run-of-the-mill software package that may have limited accessibility or functionality when adjoined to your current infrastructure; then consider the additional funds and time spent retraining its users on the newer aspects of the amalgamation. You'll find it's a lot of money to spend; money that could be spent employing the services of our Integrated Apps team who will work to your brief, thus ensuring that any app designed and integrated by us will do three main things:
Function with minimum effort when connected to an existing network and IT setup.
Produce outstanding results based on the remit of the brief and your express desires from a bespoke-written app.
Allow for the input of suggestions and ideas not only from the business owner but staff members who use the app and other packages on a daily basis.
We look upon the development of an integrated app as being similar to introducing a new family member into the fold; you need to know it and it needs to know you and what you expect from it; and this is where we at York Apps we provide effectively web application development services in York act as the intermediary.
Our development team takes your ideas, co-worker suggestions and your IT infrastructure and combines the three into a functioning package that will become as important to the business as any sales manager, operations manager or long serving member of staff. In effect we are producing a new member of the team – one that can combine all of the best elements of what exists with the newest and most innovative ideas in a way that makes it flexible and able to exploit any opportunity.
York Apps
Tower Court
Oakdale Road
Clifton Moor
York, North Yorkshire
YO30 4XL
Tel: 01904 295246
info@yorkapps.co.uk